Prof. Dr. Abhijit Ganguly
Chartered Manager,United Kingdom, Fellow of Chartered Management Institute , UK and Fellow of Higher Education Academy,United Kingdom
---
Members of the Editorial Board
Sergey Zagadkin
Professor at the Samara State Academy of Culture and Arts. Social science, Arts. Russia Federation.
---
Email: zagadkin_pianist@rambler.ru
Jia Wei
PhD, Associate Professor, Social science, Law, China
---
Email: weijia1988cupl@qq.com
Phone: +86 133-2111-3119
George G. Tumanishvili
Law, Social science, Georgia.
---
Email: georgetumanishvili@gmail.com
Phone: +420773477056
Zahoor Pir
PhD, Associate professor. Social science, Zoology. India.
---
Email: pirzahoor@gmail.com
Kim Hyo Sop
Social Science.
---
Email: kimhyosop@gmail.com
Aliyu Dahuwa Abdullahi
School of Arts and Social Sciences, Aminu Saleh College of Education, Azare, Bauchi State, Nigeria.
---
Email: aliyudabdullahi@gmail.com (0164731554)
Dr. Mohd Nazri Bin Baharom
School of Government, College of Law, Government and International Studies, University Utara Malaysia.
---
Email: mnazri@uum.edu.my (0172271843)
Dr. Nik Adzrieman Bin Abdul Rahman
School of Multimedia Technology and Communication, University Utara Malaysia.
---
Email: adzieman@uum.edu.my (0148992178)
Amar Ma'ruf
Field Crop (Doctoral Degree), Akdeniz University
---
Email: amarmaruf38@gmail.com
Phone: +90 553 055 78 64
Admikew Getaneh
Director, Gera Agricultural Research Sub-Center
---
Email: adamget21@gmail.com
Phone: +2519 10 18 16 97
Hana A. Ali Mohamed
---
Email: mohamed.hana87@yahoo.com
Phone: 00218921453556
Nandita Saha Nitu
Lecturer, Business Administration, German University Bangladesh
---
Email: nandita.nitu2295@gmail.com
Phone: +8801682053312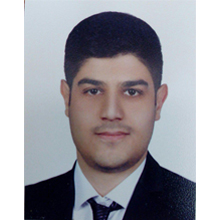 Hadi Erfani
Payame Noor University, Scientific Researcher, Department of Chemical Engineering, Alborz, Iran
---
Email: Erfani1Hadierfani1368@gmail.com
Phone: +989128922568
Dr. Intesar O. Maatug Elwerfalli
Lecturer in Applied Linguistics
---
Email: et_1878@yahoo.com
Phone: 00218 91 0581149
Dr. Rubee Singh
Assistant Professor in Human Resource Department of Management(MBA) RBMI Group of Institutions Gr.Noida India
---
Titiek Berniyanti
Lecturer at 1 Department of Dental Public Health, Faculty of Dental Medicine, Airlangga University, Surabaya-Indonesia
---
Email: titiek-b@fkg.unair.ac.id
Phone: (62) 81330788776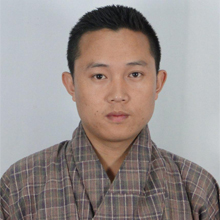 Tshering
Associate Lecturer, Samtse College of Education, RUB
---
Email: tshering.sce@rub.edu.bt
Phone: +975-17725592
Dr. Md. Habib Alam
General Manager Estate Department, Gemcon Group
---
Email: drmdhabibalam@gmail.com
Phone: +88-01730920716